Thanks to your support, $668,309 raised at the 2019 Dream Maker Auction!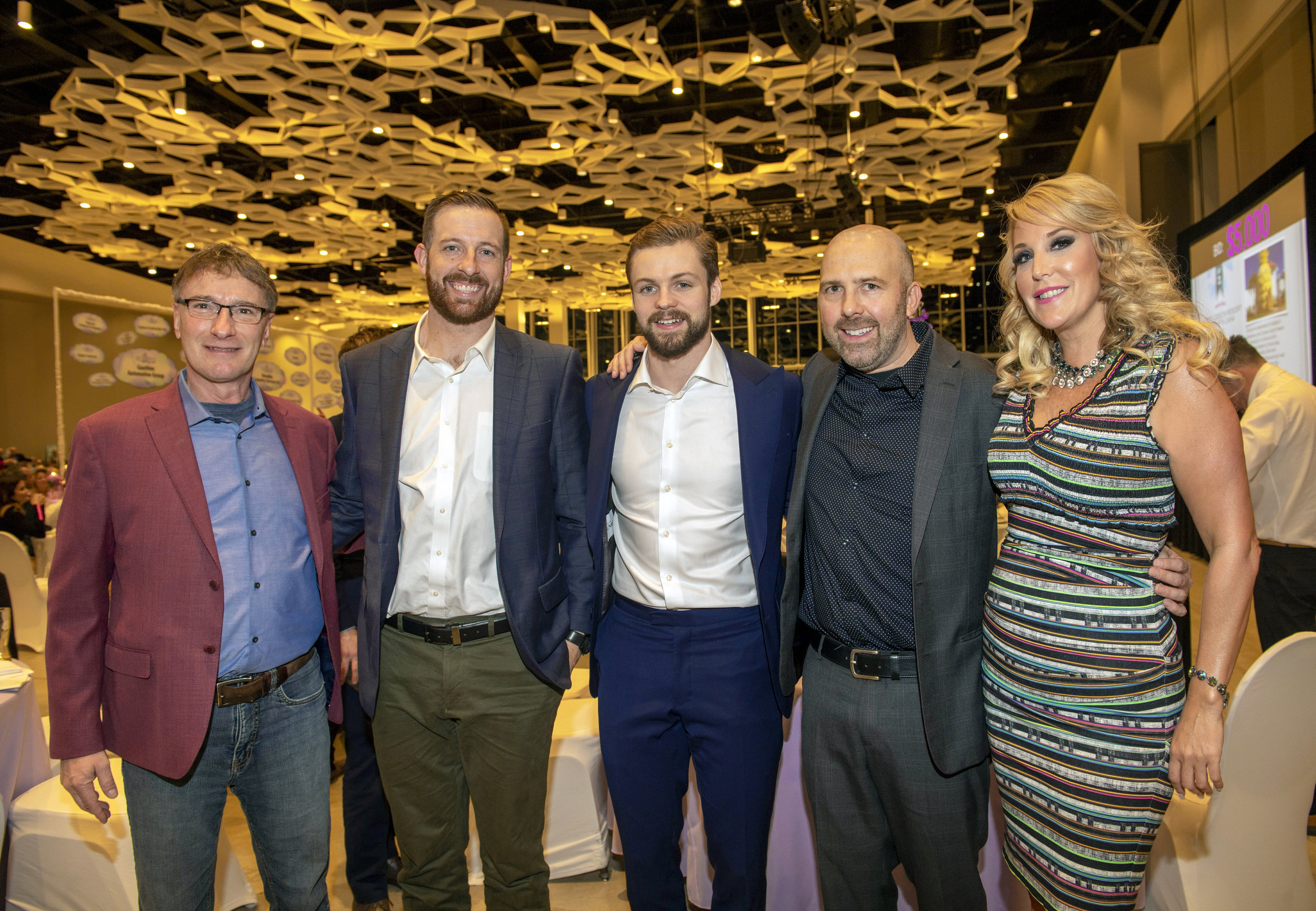 Thank you for your support!
From all of us at The Dream Factory, our Dream Kids and their families THANK YOU to our incredible sponsors, donors, and volunteers for making Dreams come true at the 25th anniversary of the Dream Maker Auction! Thanks to your generosity, a record breaking $668,309 was raised to help bring Dreams to life for Manitoba's bravest children.
Together we celebrated the importance of happy childhood memories, special family moments, and the positive impact dreams have on the lives of those who need them most. Thank you Dream Makers for your kindness and dedication towards making dreams come true!
Raffle Winners
Dream Wine Fridge Raffle - #052 Dennis W. (claimed)
Dream Trip Raffle - #028 Gord K. (claimed)
50/50 Raffle - #0966 Jordan B. (claimed)
Jewellery Draw – Tanja C. (claimed)
Kinsmen Draw – Leon W. (claimed)
The Dream Factory's Dream Maker Auction is our flagship event, and one of our favourite nights of the year! Every year, our province comes together at the RBC Convention Centre to help bring dreams come true for kids across Manitoba who are battling life-threatening illnesses.
There are incredible prizes in our live and silent auctions, fun games and draws, and an amazing energy in the room. We are fortunate to have one of our Dream Families share their story with the audience, and there might even be some special Princess and Superhero guests!
2019 marks the 25th Anniversary of the Dream Maker Auction and it will be taking place on Friday, April 26, 2019 in the City View Room at the RBC Convention Centre. Please join us for an evening of making dreams come true for some very deserving Manitoba kids.
General Manager and SVP at ADESA Auctions + our auctioneer for this wonderful event!
Morning Show Host on 99.9 BOB FM and Emcee of this year's Dream Maker Auction!
Event Details:
Date: Friday, April 26th 2019
Doors Open: 6:30 pm Buffet Dinner: 7:00 pm
Live Auction: 8:30 pm After Party: 10:30 pm
Location: City View Room, RBC Convention Centre Winnipeg, Manitoba
Attire: Jeans Optional
CONTACT US
Please do not hesitate to contact us if you would like more information about the Dream Maker Auction.

Email: isaura@thedreamfactory.ca
Phone: 204.989.4010
Fax: 204.944.9549
2019 Dream Maker Auction Sponsors
An event of this size could not be done without the support of our amazing sponsors! We would like to thank the following sponsors to date for their support of the 2019 Dream Maker Auction.
Dream Trip Raffle Sponsor
Sponsor Profiles (Click To View):
Thank you to Gauthier Automotive Group for their incredible long-time support of the Dream Maker Auction. This event would not be what it is today without your support!
Decor and Design Sponsors
JOY SPONSORS
Amsted Rail - Griffin Wheel Company
Cell Mechanics
Denver Property Restoration Services Inc.
Frontier Subaru & Jim Pattison Subaru Winnipeg
K & E Cleaning
Jazco Properties
M.Y. Professional Planning Inc.
Payworks
Wonder Sponsor
AC Italia
Best Care Dry Cleaners Ltd.
Craig & Ross Chartered Professional Accountants
Don Smith & Alana Brownlee
Emmett Leo Homes
GNR Camping World
Independent Jewellers
Jo-Anne Tysoski & Howard Koks
Kinsmen Club of Winnipeg
KPMG
Ladco Homes
Mackenzie's Hope
Powerland Computers
Sarah's Table
Gift In Kind Sponsor
Air Canada Vacations
Calm Air
Jetstream Pools
Luxe BBQ Company
Luxe Furniture Company
Prairie Manufacturer Magazine
Piccola Cucina
S.A.R. Sport and Recreation
The Kassum Family
TPI Travel Professionals
WestJet
Winnipeg Free Press